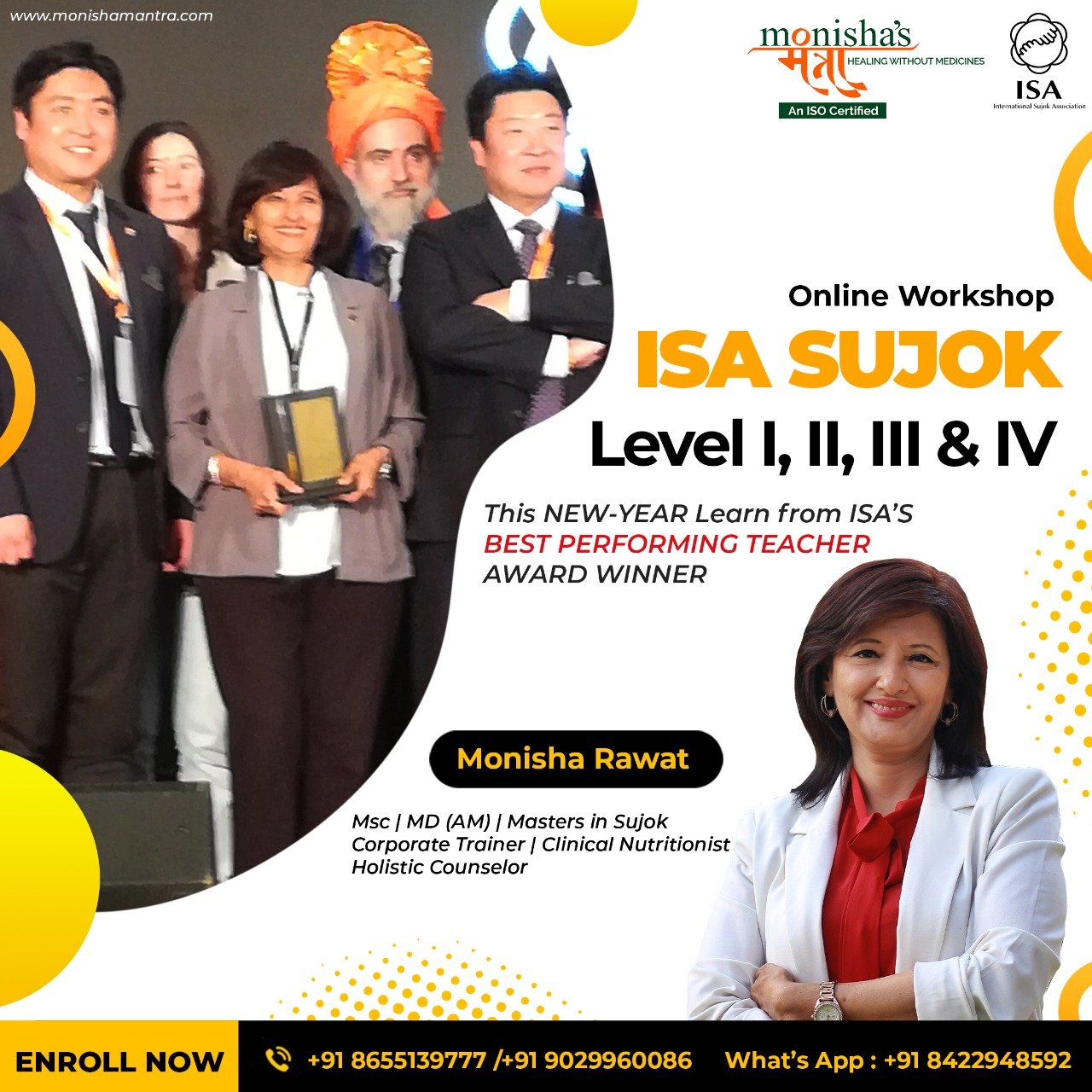 Sujok Ki – Level II
Join us for forthcoming online course:
Sujok Ki – Level II
📅22nd to 29th November 2021
🕧2.30 to 6.30pm
BENEFITS OF THE COURSE
✅ Learn treatments of common health issues without medicines
✅ Get ISA certification for these courses.
✅ Affordable price with endless knowledge.
REVISION: Those who are having ISA certificate, can join at nominal fees.
Contact us for details:
📞 Call: +91 8655139777, +91 9029960086
💬 Whatsapp: +91 8422948592
🌐 Website: www.monishamantra.com
About Monisha Rawat:
Founder of Monisha's Mantra, Mumbai.M.Sc., M.D. (Alternative Medicine), Life Coach Masters in Sujok, Consulting Nutritionist, Corporate Trainer, Holistic Counselor, Sujok Diabetes Specialist, International Sujok & Smile Taiji Lecturer.
Winner of Best Performing Teacher Award by International Sujok Association (ISA) – SIC-2019 & National Excellence Health Award-2019
Training & Teaching experience of over 10000 hours.
Disclaimer: We help everyone on the journey from illness to wellness through our holistic integrated program, which focusses on overall physical, emotional and mental well-being. We do not prescribe any medicine or medical treatment.