Diabetes with Periodontitis have chance of Kidney Failure ?
Periodontitis is an inflammatory gum disease caused by bacterial infection. Diabetes is a major risk factor of periodontal disease and if left untreated it can destroy the gums and bone tissues supporting the teeth, causing tooth loss.
Red and swollen gums which bleed easily

Receding gums

Foul breath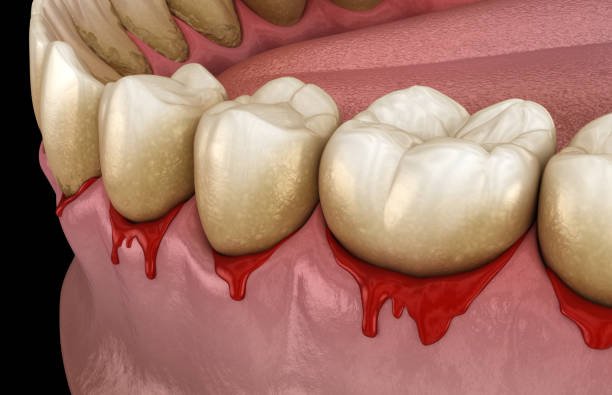 Relation Between Diabetes and Periodontitis
Diabetes and periodontitis have bidirectional relationship.
Periodontitis can increase risk of infections and inflammation throughout the body causing increase in blood sugar levels.
Excess blood sugar levels increase sugar in saliva causing bacterial infection. This results in excess acid in mouth which leads to periodontitis.
At our `Monisha's Mantra` we are treating & preventing Diabetes periodontitis, without medicine any without any Side-effect,  in the following manner:
Regular brushing and flossing after meals

Maintain healthy weight 
Diet – avoid foods that are highly acidic like refined sugar sweets, processed foods, pickles, fried foods, caffeinated and sports drinks, fruit juices, meats, high fat dairy products, alcohol and tobacco. Include more of fresh fruits, green leafy vegetables, soya, nuts, seeds, quinoa, millets, green tea

Drink minimum 10 glasses of water

Stay Stress-free with regular exercises and Smile meditation

Sujok Therapy :
Find tender corresponding gums' point with probe on upper inner side of either thumb and gently massage for a minute, 4 times daily (as shown in Pic 1)

Daily apply black color band around the big toe nail (as shown in Pic 2)